The question for many businesses across the country when it comes to faster payments is, "Why should we do this now? Why can't we wait?"
The reason you can't wait to integrate to faster payments is that end user expectation is that faster payments should be available right now.
According to Aite Group's report U.S. Consumer Payment Experience: A Blueprint for Creating Positive Behaviors, consumers have evolved as transactions have evolved, but their reality has not.
Seventy-six percent of consumers find cards to be very helpful in making on time payments, but as more payment avenues become available even this statistic will evolve. Consumers have reprioritized how and when they pay their bills based on cash flow and convenience. There has been a growth in consumer power, and in most industries switching providers is easier than ever.
The consumer expectation is that they make a payment and that it's received by the merchant or the biller right now.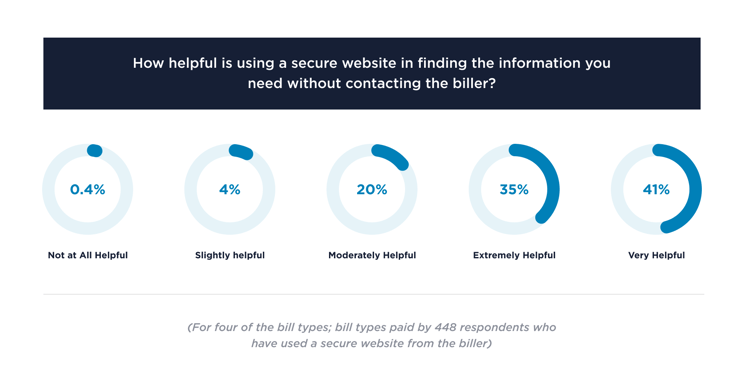 (Data Source: Aite Report on U.S. Consumer Payment Experience: A Blueprint for Creating Positive Behaviors)
---
The expectation is that the payment is immediately posted to their account and they are given credit in real time. As a result, consumer service providers have the goal of giving their customers as much control as possible by empowering them through choice and flexibility while still shaping positive consumer payment behaviors.
The realities for consumer behaviors are:
Consumer behaviors are shifting as new tools and richer capabilities come to market.
Billers should attempt to remove friction and barriers from bill payment activities to increase consumer satisfaction and diminished frustrations.
Billers should explore partnerships with fintech's to fill out their product offerings and to develop and implement these new payments experiences.
Faster payments offer an opportunity for billers to help meet consumers' expectations for immediacy.
In the U.S. we have the advantage of coming to real-time payments later than other markets, and we can learn from those without experiencing those hardships ourselves.
If you aren't leading in payment options for your growing and quickly evolving consumer base, you're likely setting yourself up for cash-flow issues or poor customer retention in the not-so-distant future.
Here is what industry expert, Tim Mills from The Clearing House, has to share on why businesses need to start integrating faster payments solutions:
(Tim Mills, Vice President at The Clearing House details how consumer expectations shifted and how businesses need to adapt to meet payment demands)
---
Business Expectations
The expectation has already changed in the B2B arena for corporates and merchants in that they already expect to have the ability to make a payment on demand and for that payment to be received by the intended target immediately without any sort of delay. Organizations that aren't already focused on how to meet that expectation are setting themselves up to play catch up or, worst case scenario, to become irrelevant.
This gets a bit more complex in that now we're talking about existing ERP systems, in-place systems, already overworked employees. The list goes on and on. This is another reason why the movement towards faster payments needs to be more immediate than many people think.
But there is good news: New technologies are not only enabling an experience that is more closely aligned with customer expectations but they're also helping back offices enjoy greater automation, efficiencies and cost savings. That's according to Aite Group's Top 10 Trends in Wholesale Banking and Payments, 2020: Modernizing and Future-Proofing.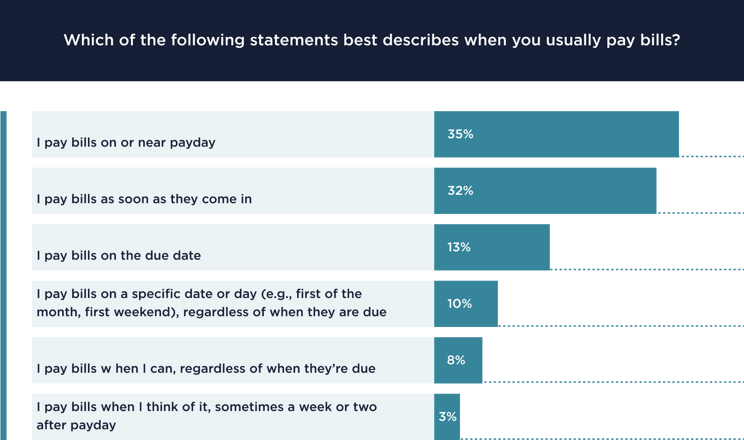 (Data Source: Aite Report on U.S. Consumer Payment Experience: A Blueprint for Creating Positive Behaviors)
---
The key things for businesses to keep in mind as they consider faster payments are:
Usability trumps functionality. Managing payments from one portal instead of ten makes payment management and reconciliation a much more fluid process.
Attaching the necessary data, docs, and messaging to payments makes immediate reconciliation possible and keeps your books more up-to-date than ever before.
Real-time payments are shifting from "if" to "when" as new use cases emerge.
Payment automation is increasing in focus.
Cloud adoption for payments is growing rapidly and is far more secure than any existing option. (Yes, seriously.)
Digitization is occurring external to your organization as well. It's important to at least keep-up, if not lead, in this area to be able to work well with multitudes of vendors and payees.
For these reasons and more, Transcard has put an extensive Open API offering at a level of equal importance to offering as many payment options as possible in both the business and consumer arena and quality user experience. All of these things come together to affect your businesses bottom line. Contact us to find out what our omni-channel payments platform can bring to your business and how easy it can be to implement.